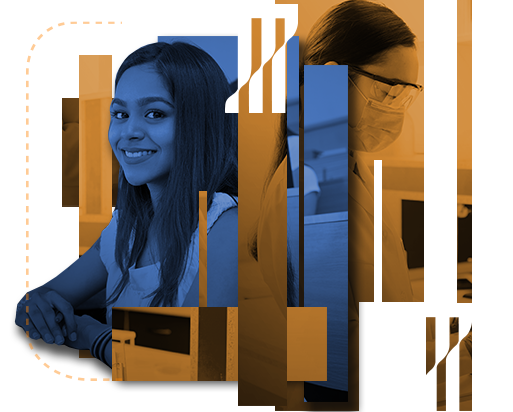 INDEED is an INstitute for DEcentralized EDucation
Which enables in a independent, secure, collaborative and integrated way, using blockchain techn ology and Web 3.0 mindset, the funding, support and development of knowledge – from higher education to scientific production – in order to build businesses and a more prosperous and engaged community through access to and subsidization of education.
A brief overview of education
and research support system
Education in Brazil has always been a sensitive and often neglected topic by the government and society as a whole. The lack of interest, combined with the lack of funding and robust long-term programs in all spheres of knowledge, from basic education to scientific development, place the country in positions incompatible with its level of economic development – a situation that has worsened rapidly in recent years.
In addition, social inequality in the country directly impacts access to education, while many of those who manage to complete their studies find a precarious job market and lack of incentives for scientific development.
Considering the policies to promote higher education in Brazil, the amount allocated by the Ministry of Education for discretionary spending on federal universities, which reached R$ 7.6 billion in 2015, reached its lowest level in 2021, with R$ 4.7 billion. In 2022, the budget rose to R$ 5.1 billion – however, in June, the government announced the blocking of R$ 1.6 billion.
Aside from that, FIES presented significant cuts, reducing its capacity to assist 722,000 students in 2014, to 93,000 in 2021, which further increases social inequalities, giving fewer black, indigenous, and poor people access to universities.
The scenario for scientific research in the country is also critical. While the global average of investments in science is around 1.76% of GDP, according to UNESCO Science Report, Brazil invests only 1.26%. Germany (3.09%), Japan (3.26%), South Korea (4.53%), Israel (4.95%) and the USA (2.84%) are the leaders in the ranking.
That is to say, the lack of funding hinders access to higher education; the job market lacks specialized professionals; there is an enormous opportunity to foster scientific development in the country; and there are no resources or policies for such developments. On the other hand, the demands of the present times ask for an immediate search for innovation in the development of the academic and scientific system. Support should be additional to government action and more eclectic than basic philanthropy, using ecosystems' sense of collaboration in pursuit of faster and more impactful results.